Your way to more love, health & wealth!
Your yoga practice, to be woman & mum with lightness
 What to expect:
4 live practices over Webinar
Intense and goal-oriented in 30 minutes
Ask your questions live 
We start at 6.30 PM (CET) on Mondays to full moon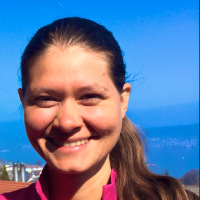 Only subscribe once and get full access for free for 24 hours! We start with a meditation, to connect yourself with your higher self. Then you can ask your questions. We practice matching yoga and energy work exercises to get responses from the heart. Discover the power of the intuitive yoga session for your best health.
The Priya-Yoga Community!
We are already several thousand people! Here you get to learn inspiring women, mums and their life-partners, that dream as big as you. Live your dreams full of faith, light and love. Give yourself the gift to tune in the next month to full moon. Feel the energy and loving mindfulness. Live your vision and connect with your higher self. My purpose is to create a world where women and mothers support each other. 
Reserve the webinar Monday sessions

!
"Thank you so much, dear Christine for the first webinar. I became calm and I hope I will remember in hectic times to focus on magical calmness in daily live."
"I feel deep peace at the moment!"
"You are very sweet thank's for memorising. It feel's already relaxed to take the time for me. bless you" 
Hagit
"At the beginning I was stressed out because my kids did not want to sleep:-) Now they sleep..I feel touched and deeply in peace. Loving thanks. I feel happiness in me!" 
"I was very touched, such a wonderful and peaceful atmosphere."
Important after the email signup:
1. The access links will come automatically over email 
2.  The reminder will come on time
3.  Requirement: you must be open for spirituality
4. The webinars are free for 24 hours 
5. The organizer is Christine Giner, registered nurse, yoga-teacher & yoga-therapeutic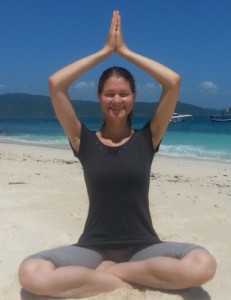 "Life begins at the end of the comfort zone. It' s not about perfection, it's about development, growth and to enjoy your life in it's fullest."
Connect with your best version
The intuitive Yoga helps your personal growth. The live webinar help you to be more mindfulness and create a loving month. 
I want to inspire as many sensitive women and mothers as possible with my consciousness yoga in daily life for the whole family.
May it help you to live your potential and live your dreams, starting with the consciousness care and esteem for all the little things that make our life richer, when we start to learn to enjoy it again.
Find your power, thanks to inspirations to achieve your purpose. Live in your own rhyme and create your dream life. Refuel energy and experience calmness with Yoga, Meditation and Energy work.
I am very happy, if you join our intuitive yoga circle, to more peace with yourself and your world.
लोकाः समस्ताः सुखिनो भवन्तु Lokah Samastah Sukhino Bhavantu. OM Shanti "May all living beings be free and happy."
May all our acts, thoughts and words help to more happiness and freedom for everyone of us. नमस्ते Namaste.
"I respectfully bow within your divinity." Beloved & Dance Your Life.
Love Christine